Looking for that perfect accent to the bedroom? Luxury bedding sets offer a quality you can't get with the run-of-the-mill sets. Designers tend to use higher quality fabrics, building themes designed for a specific kind of bedroom. They usually have related collections too, so you can match the comforter in your master to the towel set in your closet. Read on for three designers that are sure to make a big splash this New Year.
Nicole Miller bedding is available in several stylish patterns to fit any bedroom aesthetic. Many of the pieces are machine washable, and you can also find diamond stitched pieces. Nicole Miller pieces are intended to be subtle, and some sets even come with matching sham rugs for the bedroom floor. Sets are available in both queen and king sizes.
Vera Wang
Vera Wang is perhaps best known for her bridal collections, but she has been producing bedding since the founding of her line in 1990. She is also known to dabble in glassware and paper goods too, so accented pieces are available for every part of the home. Not just the bedroom. Vera Wang is frequently included in the list of top bedroom designers, offering a range of styles and fabrics to choose from.
Tommy Bahama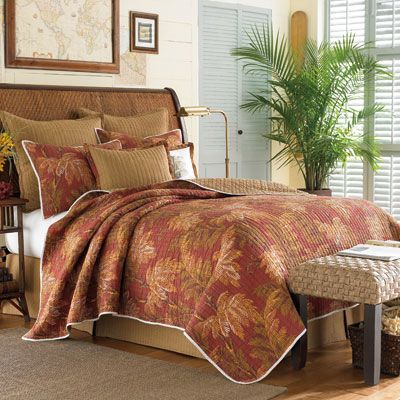 Tommy Bahama's home collection offers island style no mater where you live. Master bedroom sets convert your living space into an oasis, and inspire a calming lifestyle.
— Stephanie Lichtenstein Ramos writes on behalf of Bedding Style, selling luxury bedding at affordable prices with home delivery included.